I love parties of all kinds! Last year one of my good friends invited us to a Wits End Ranch for an end of school year family party. I asked if I could bring something to help with the meal and she said bring chips and veggies. I couldn't resist making a printable for the party and coming up with a fun way to transport and distribute the veggies since it was an outdoor party. Here is what I created...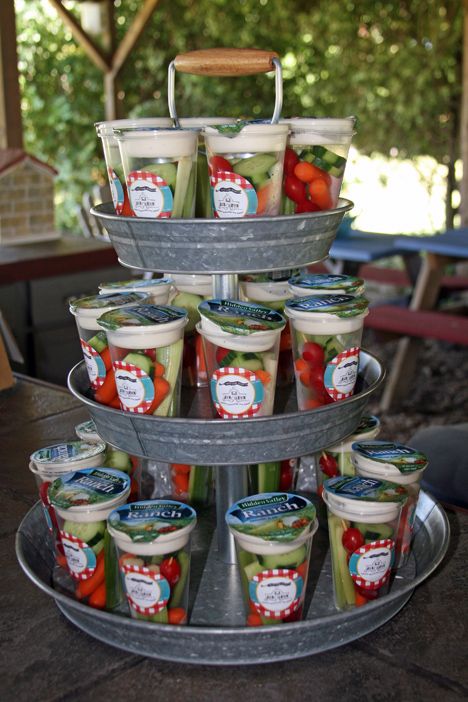 I found a metal two tier stand at pottery barn that I loved, but it was pretty expensive. So I put off buying it and then I ran across this stand at Sam's that was much more reasonable priced. I love it when that happens! I have learned if I look long enough I can always find what I want for a great price.
Here is what you need to make something similar for a fun outdoor treat that will keep the bugs off of the food until someone picks one to eat: veggies (I used cherry tomatoes, cucumbers, carrots and celery), individual ranch servings, cups that have the same size opening as the individual ranch dip
(I found mine at Brookshire's) and off course a cute label. I placed the cherry tomatoes on a skewer to keep them all together.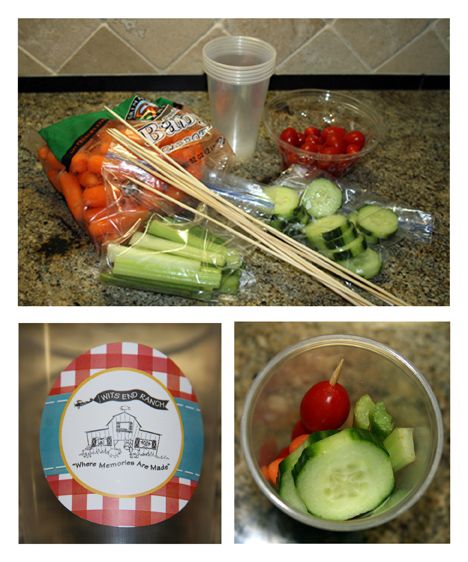 I used the Wits End Ranch logo but created the red gingham and blue ribbon background to match the logo. Here is the final product! Now go out and create something fun like this for your next event, and if you need a matching printable contact Paper Perfection at jtanddolly@yahoo.com for pricing and details.