I have had fun working with Jen Carver from Banner Events on two Eagle Scout Court of Honor collections as well as several families for their son's special day! Here are the two different collections I have created. If you would like one of these collections for an Eagle Scout Court of Honor or would like custom items for your next event contact Paper Perfection at jtanddolly@yahoo.com for pricing and details.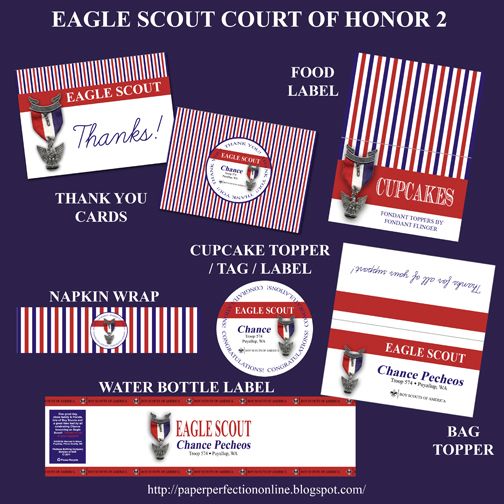 Here is a bag topper for "s'more for later". It was the party favor
that was given to guests for coming to the event.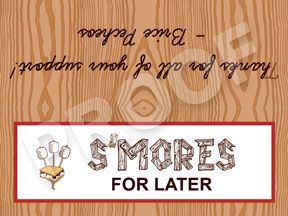 Here are a few pictures from the event styled by Jenn Carver from Banner Evetns.
Here is a link to see images of the party printables at Brice's Eagle Scout
event styled by Jenn Carver from Banner Events:
http://thecarvercrew.blogspot.com/2014/02/an-eagle-scout-court-of-honor.html?m=1