I posted samples of the invite I created for Matt and Katie's wedding shower and I thought I would post a few pictures of the food labels and a few other things I made for the event.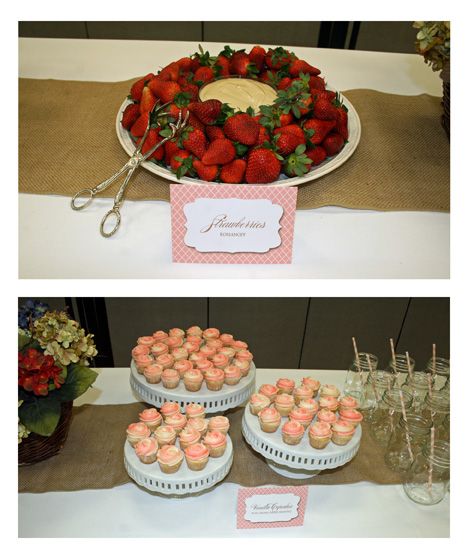 I made the miniature rose cupcakes. I love baking...especially cupcakes!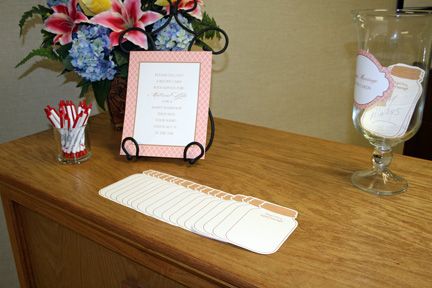 Lots of brides these days do not have "wedding books" like we used to have for their guests to sign at bridal showers so I started making fun cards like these "Recipe for a Good Marriage" mason jar cards for guests to fill out for the happy couple. I made these cards to look like mason jars to match the mason jars used for drinks at the event. The sign said:
PLEASE FILL OUT
A RECIPE CARD
WITH ADVICE FOR
MATT AND KATIE
FOR A
HAPPY MARRIAGE
THEN SIGN
YOUR NAME
AND PLACE IT
IN THE JAR
Here are all of the items created for Matt and Katie's bridal shower all together.

If you need custom printables the next time you host a bridal shower or any event contact Paper Perfection at jtanddolly@yahoo.com for pricing and details.