I love working with repeat customers! Liz was married on February 29th and every four years she throws a BIG anniversary party. I worked with her four years ago and she contacted me a month ago so that we could work on a new collection for this anniversary. Since it is election season, she decided she wanted an election theme of "ELECT LIZ & GUY FOR ANOTHER FOUR YEARS!" Here is the collection we created together. If you would like to throw an election party and need pricing and details for this collection or would like a custom collection contact jtanddolly@yahoo.com for pricing and details.
Here are some wonderful pictures that Liz sent me of the finished products before she loaded them up to take them to her big party.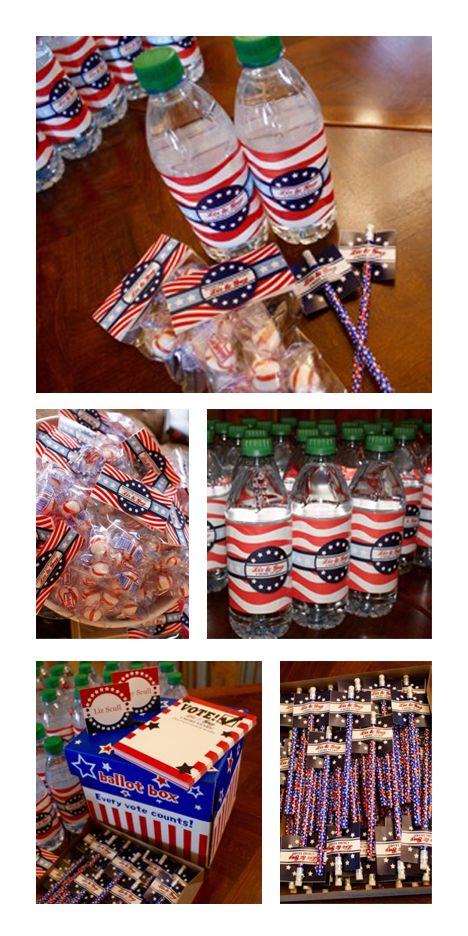 Here is a picture of the venue all set up. The banner flags I created are streaming across the windows and the menus are at each place setting in front of the place cards. What a beautiful event!