Jennifer with Peri & Son's Farms first contacted me for a few of my tags for gifts for their employees after a long great growing and harvesting season. She enjoyed the tags so much she contact me again for a "Girl's Trip" planned as another appreciation event for the women in the company. If you are hosting an employees appreciation event and need custom items, contact Paper Perfection at jtanddolly@yahoo.com for pricing and details.
Here are the tags that we started with: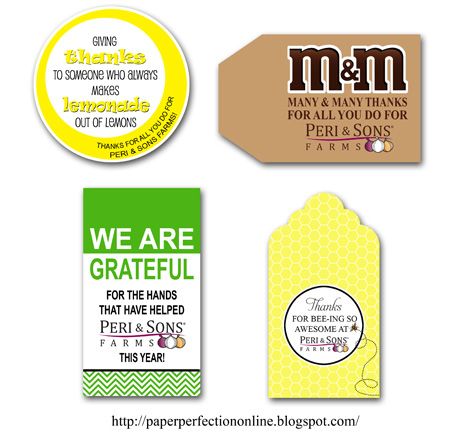 Then Jennifer and I created this collection for their company "Girl's Trip". How great to work for a company like this! The items included an invite, itinerary and check list so that the invitees could pick what events they wanted to attend and how they wanted to spend their $250 at the spa.