This was a busy year for graduations in my family, and what a fun time it was! Here are a few pictures of the items that I created for my nephew's graduation party. My favorite item (other than the yummy chocolate cupcakes) was the monogrammed cups. I placed a monogram sticker on one side and a blank sticker on the back side so guests could easily write their names on their cups to keep up with them and it worked! We didn't have 20 extra full cups laying around after the party, and I was able to find mine each time I walked away from it.

My second favorite item was the "Oh! The Places You'll Go" chalkboard poster that I created to go along with the Dr. Seuss book that I purchased and had all of the guests sign and leave a note for Trey.

If you are interested in graduation printables or custom items for your next event contact Paper Perfection at jtanddolly@yahoo.com for pricing and details.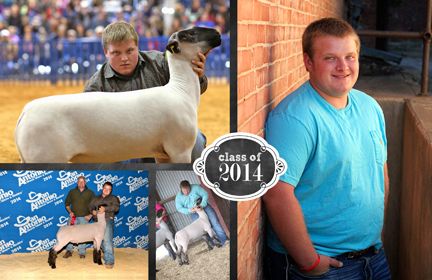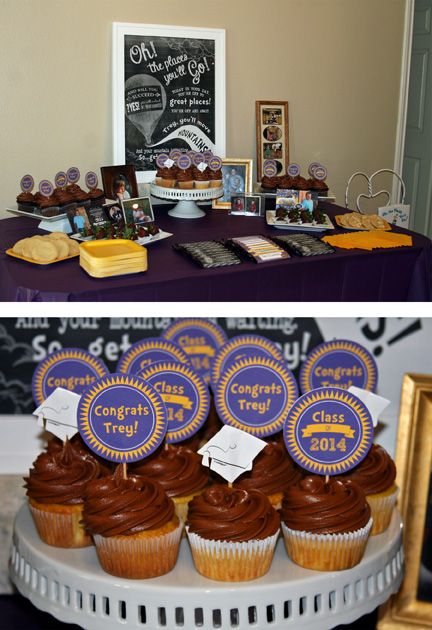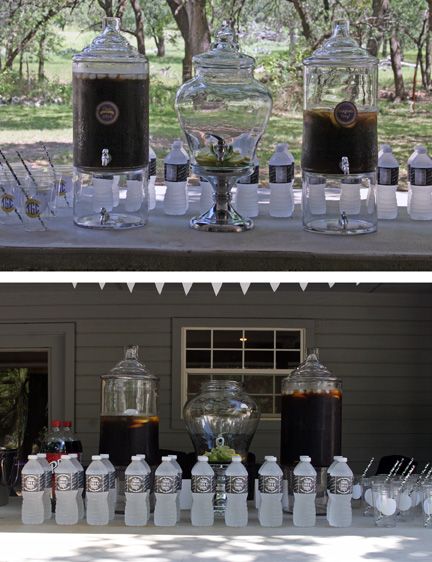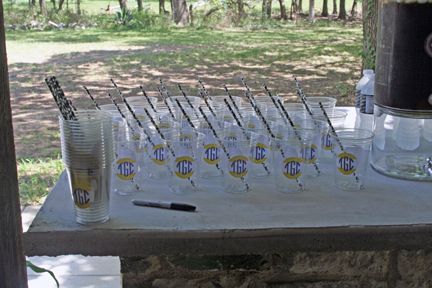 My favorite dessert to make for parties has been cupcakes for the past couple of years and I still love making them, but my new favorite is chocolate covered strawberries. They are so pretty, easy to make and can really impress your guests! I love putting them in mini cupcake liners so that they are easy to grab off of a serving dish. Here is one of the plates of strawberries that I whipped up right before the party. (I had plenty more waiting in the fridge to replace them as they flew off of the plate.)