One of my favorite clients, Tyla, contacted me again for a fun image for her son. His grade was learning about money and commerce by creating a product they could sell at a school event, comimg up with packaging and determining the price. The product had to be made by them and could not be something they buy and resale. Lots of schools do this to help kids learn about marketing, money and so much more! Most schools do not use real money, and some schools even have kids create their own money to use. Generally they will have prizes for the kids that make the most money on their product and/or sell the most items. My niece's school had all of the kids create their own money and the winner's money was used for all. Each child starts off with the same amount of money that they can use to purchase items at the "store" and every child ends up with lots of fun items that they get to keep. I helped my niece when she made "flubber" to sell for her school event and Tyla's son made "putty" along with another friend. They knew they wanted the school name, logo and colors, the label needed to be round to fit on top of jars they were going to put it in and their company name, H & H Industries needed to be on it. Here is what I created for their product.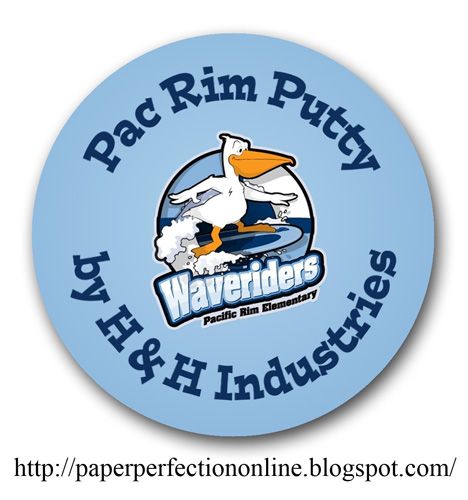 My niece's school called this event "Early Mini Society". Here is some money that I helped her create for her event. Not only did they have to create a product to sell, and the actual money they would use but they had to determine the value of the money. Their school mascot is the longhorn and the school colors are purple and black, so this is what we created together.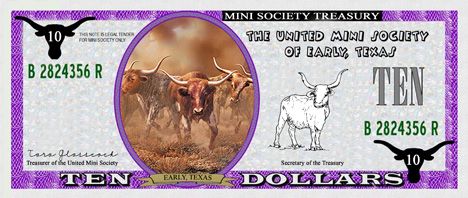 Here is some more money I created for another one of my nieces, for her Minute To Win It birthday party winner since the grand prize is one million dollars.